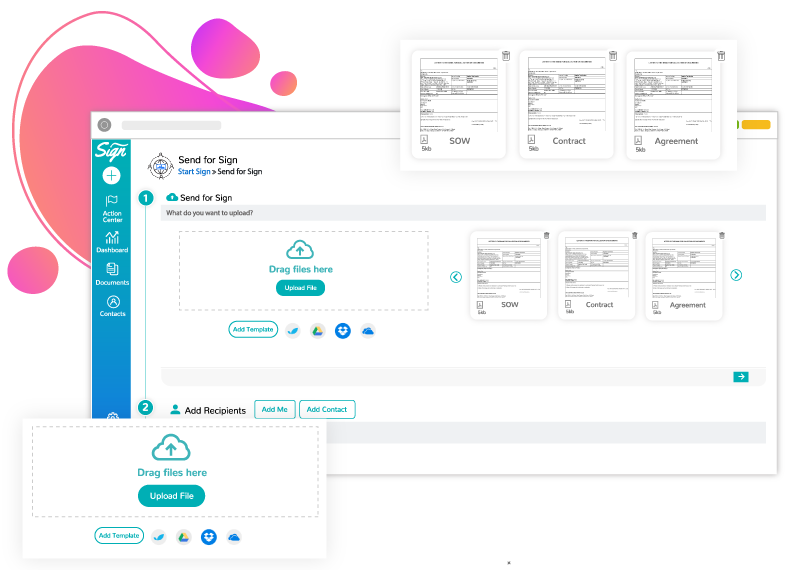 Create
Not all contracts are signed the same way. Whether you need it to be signed via an email or you need it to be signed in person, choose the option you need and prepare the document in a matter of minutes. Create unlimited templates to generate repetitive contracts even quicker.
Review
Contracts need to protect both parties, and you need to be able to collaborate with your clients to ensure this. When you send a document for a signature, use the inline "Change Request" feature to receive immediate feedback that you can act on.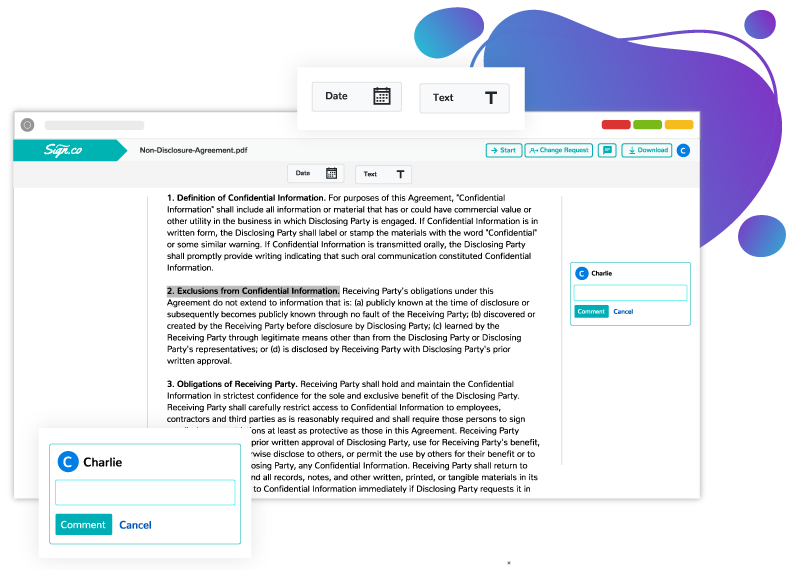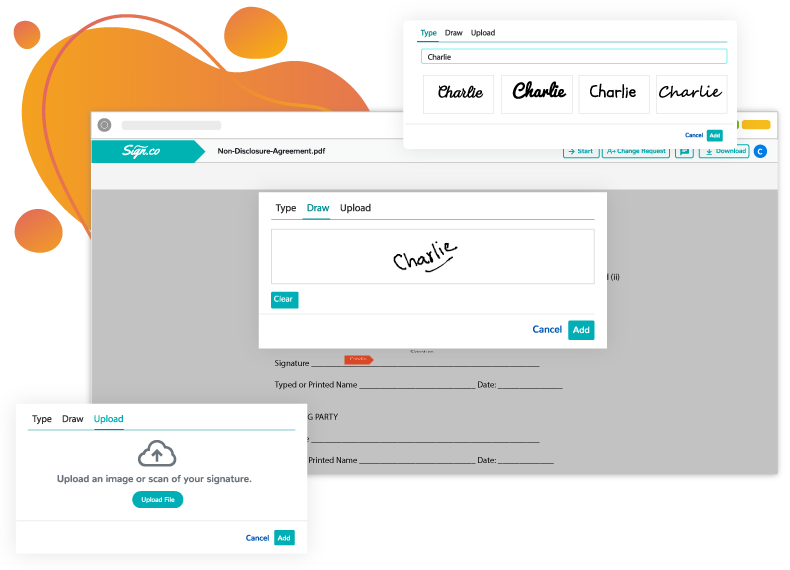 Sign
Allow customers to sign documents online or through the mobile app to allow for immediate execution. An easy to use signature window makes the contract foolproof, and our blockchain infrastructure ensures this signature can never be tampered with.
Report
Use comprehensive dashboards to track completion progress of any document and activity across your team.