Business Information
The legitimacy of a business is guaranteed by absolute business information. Customers prefer businesses that are honest and transparent.
In your Sign.co account, navigate Settings → Business Information to view the details related to your business.
In the Business Information page, select the pencil icon to view the edit page.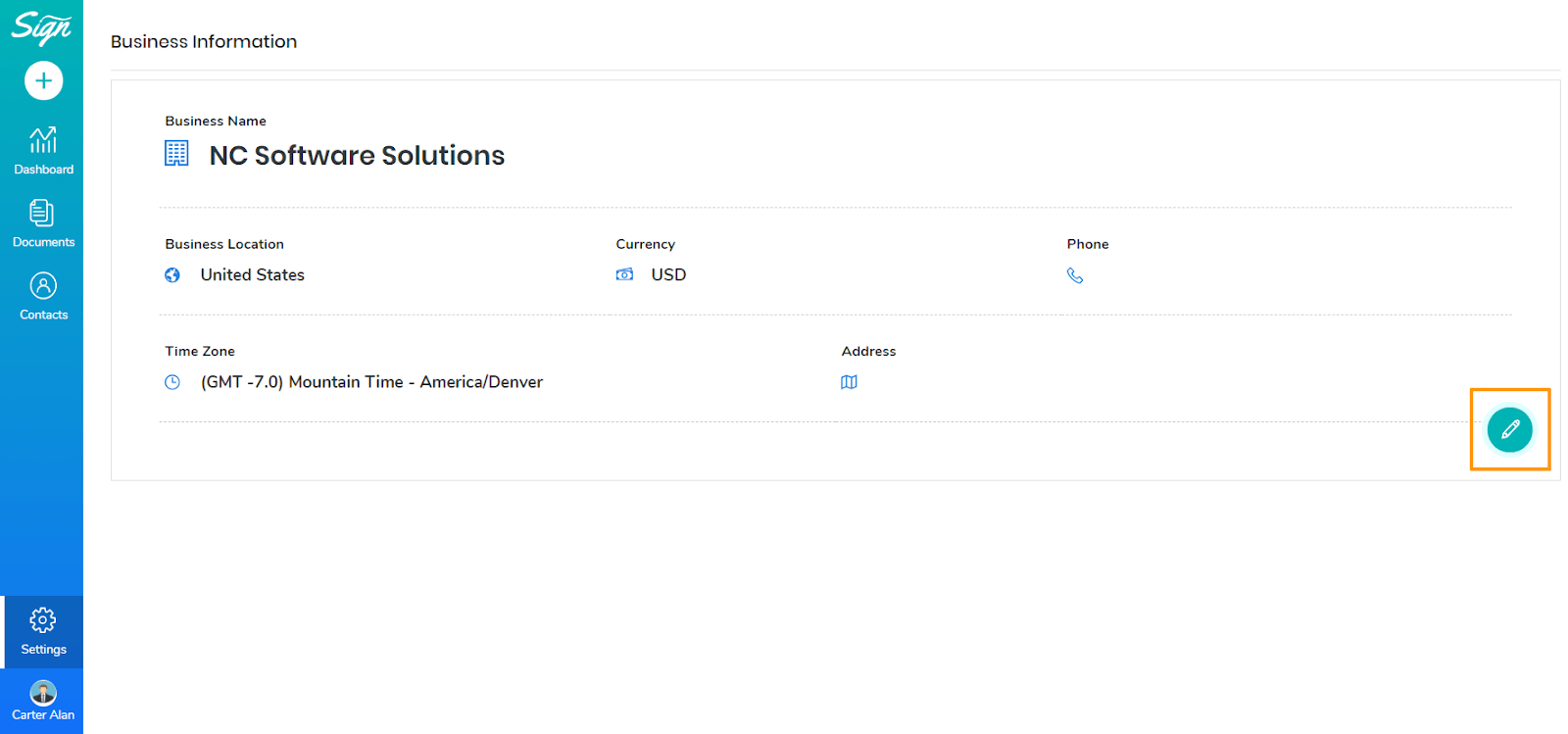 EditBusiness.png

Business Name
Phone Number
Email Address
Address
Once the changes are made, select Update.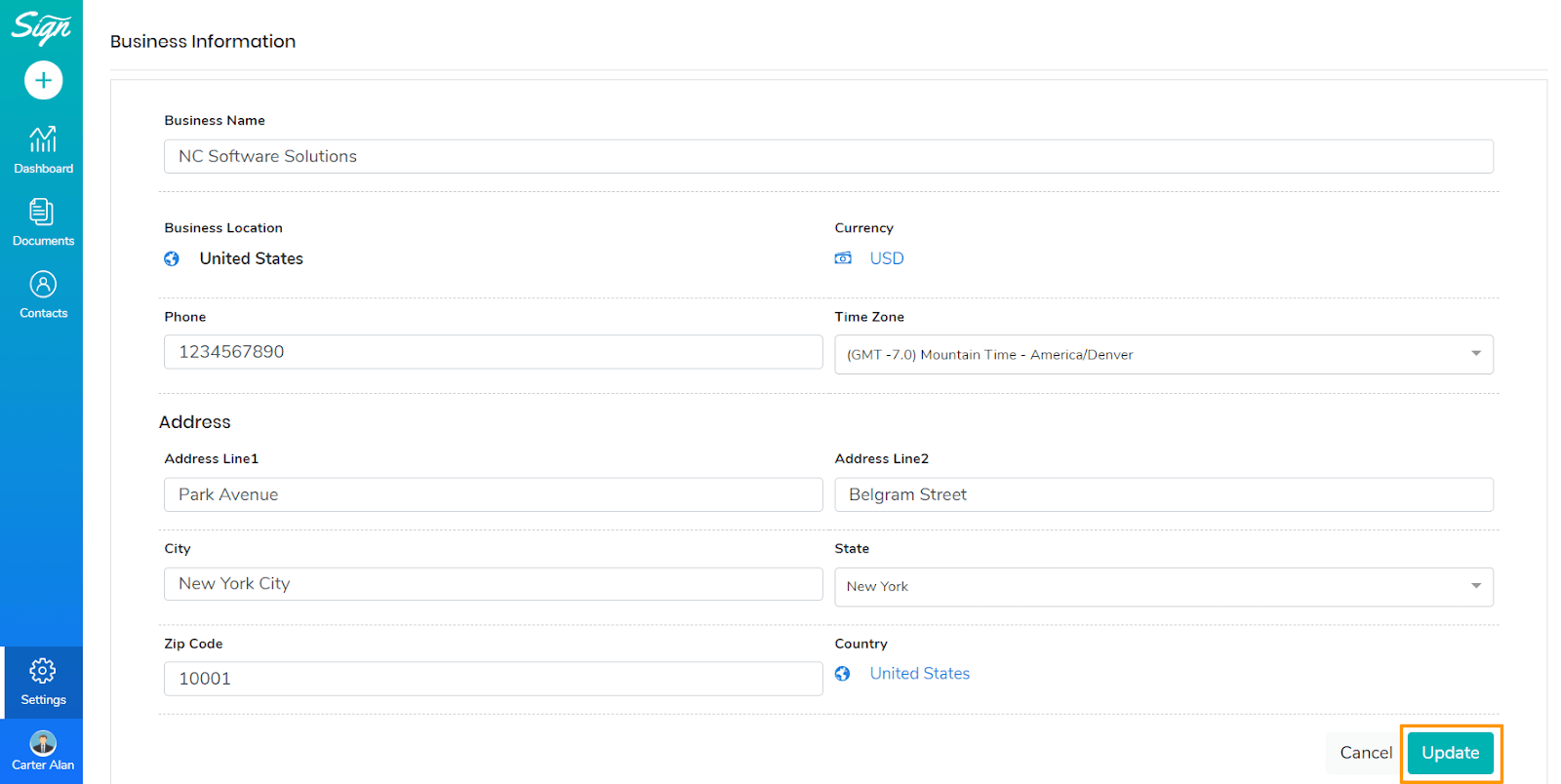 The information gets updated on the Business page.