Job Titles
You can add job title to your Employees by navigating to Settings → Users Management → Configure Users → Job title.

Create New Job Titles – You can create new job titles for your user by selecting Create from the top left pane.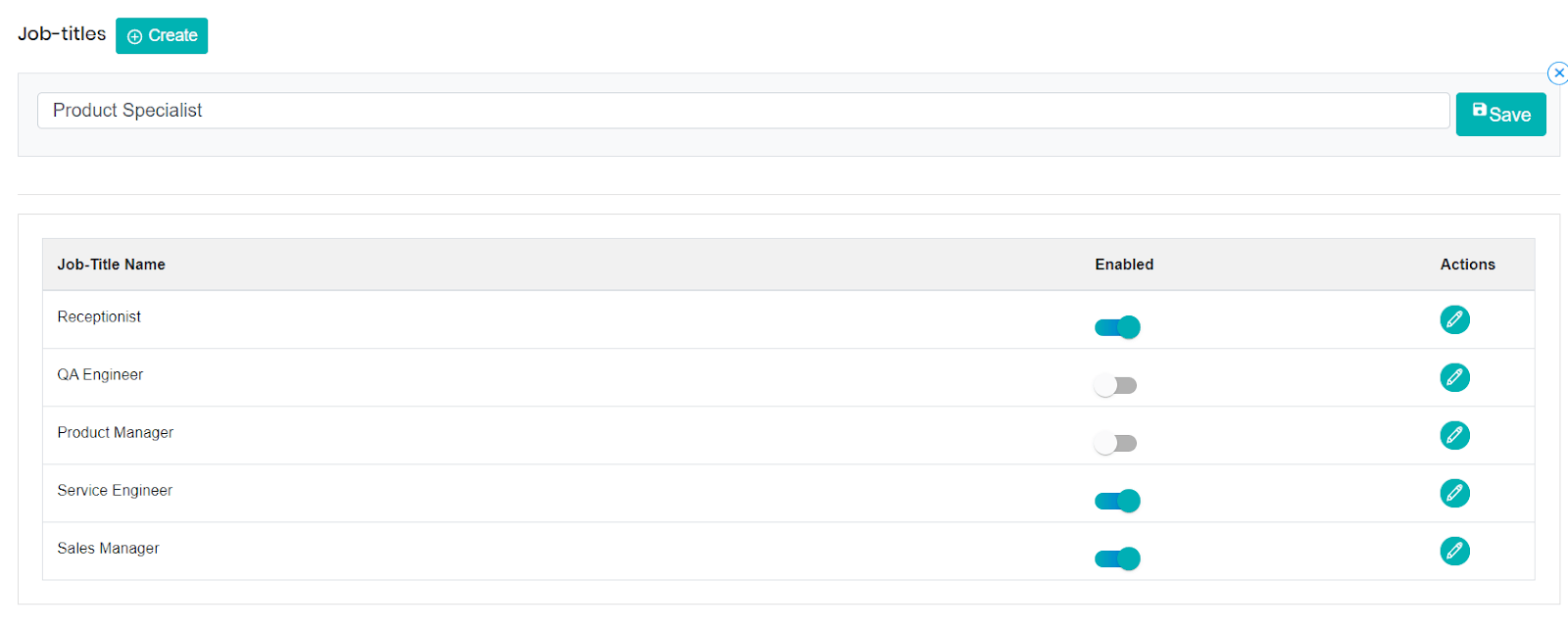 Edit Existing Job Titles – You can click on the edit icon to edit the name and description of the job title.

Enable/Disable the Job Titles – You can enable or disable the job titles using the toggle. Disabling a job title hides it from the dropdown when a particular user is created.