Terminated Users
Terminated users refer to those users who are removed from the active user list. These users once removed gets added to the terminated users list.
Go to Settings → Users Management → Terminated Users to manage the list.

Terminating a User
To remove a specific user from the list of active users, select the Actions icon from the Active Users page.

The Update User pop up will appear. Select Terminate.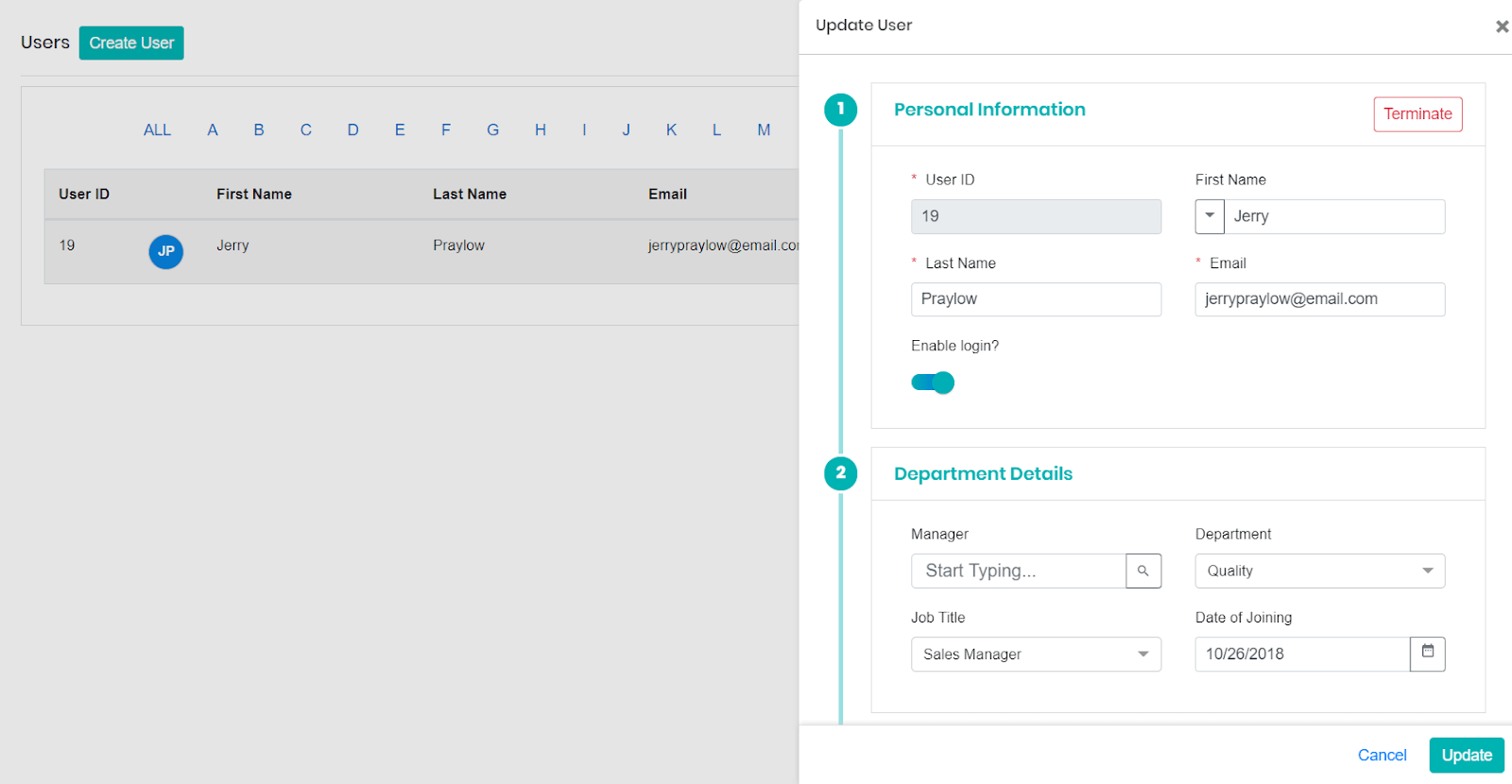 On selecting Terminate, Terminate User popup will appear. You can set the date of termination.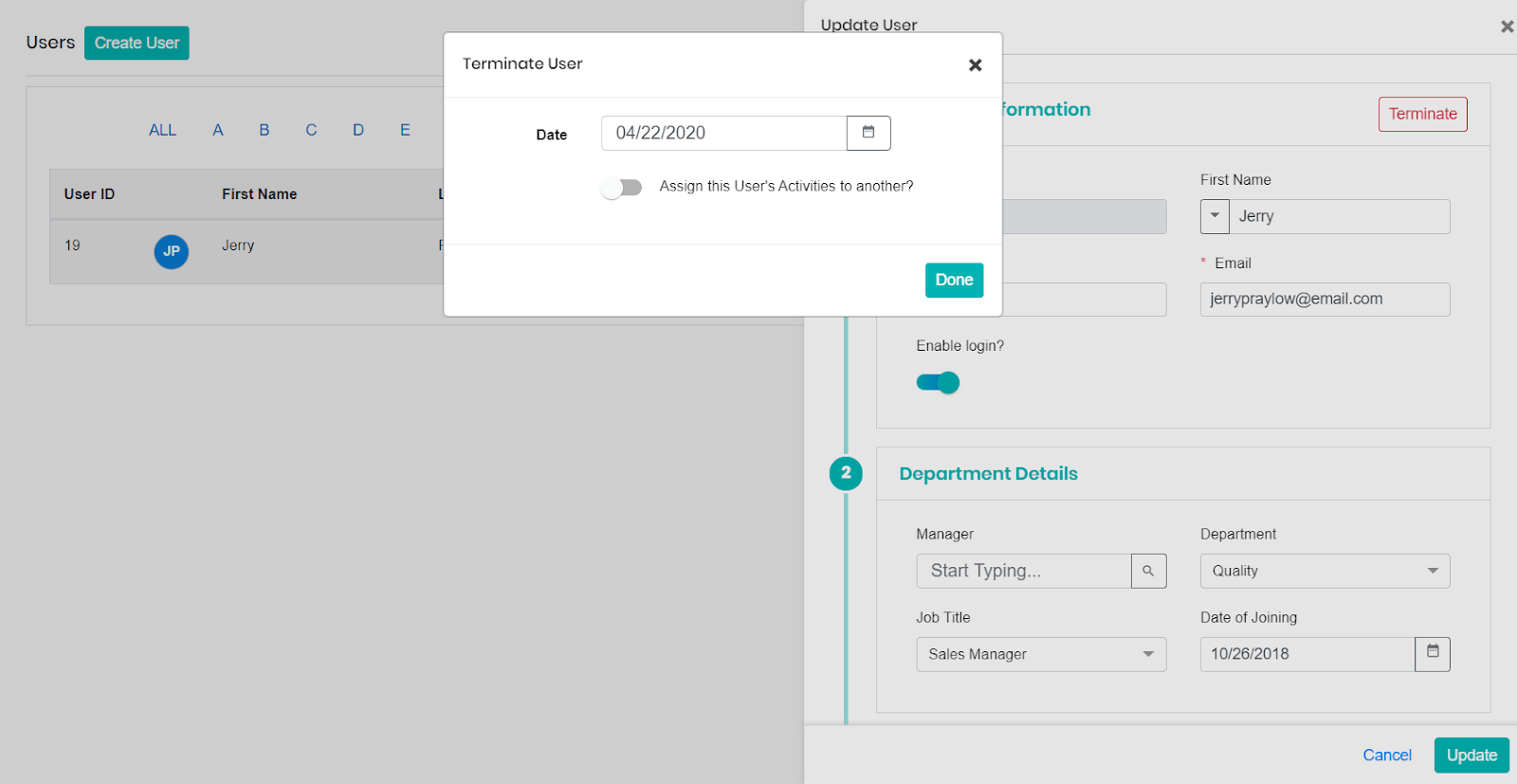 To make the transfer of work smooth, you can enable the toggle to assign the user's activities to another user.
Irrespective of the date of termination, the work gets allocated immediately to the other user.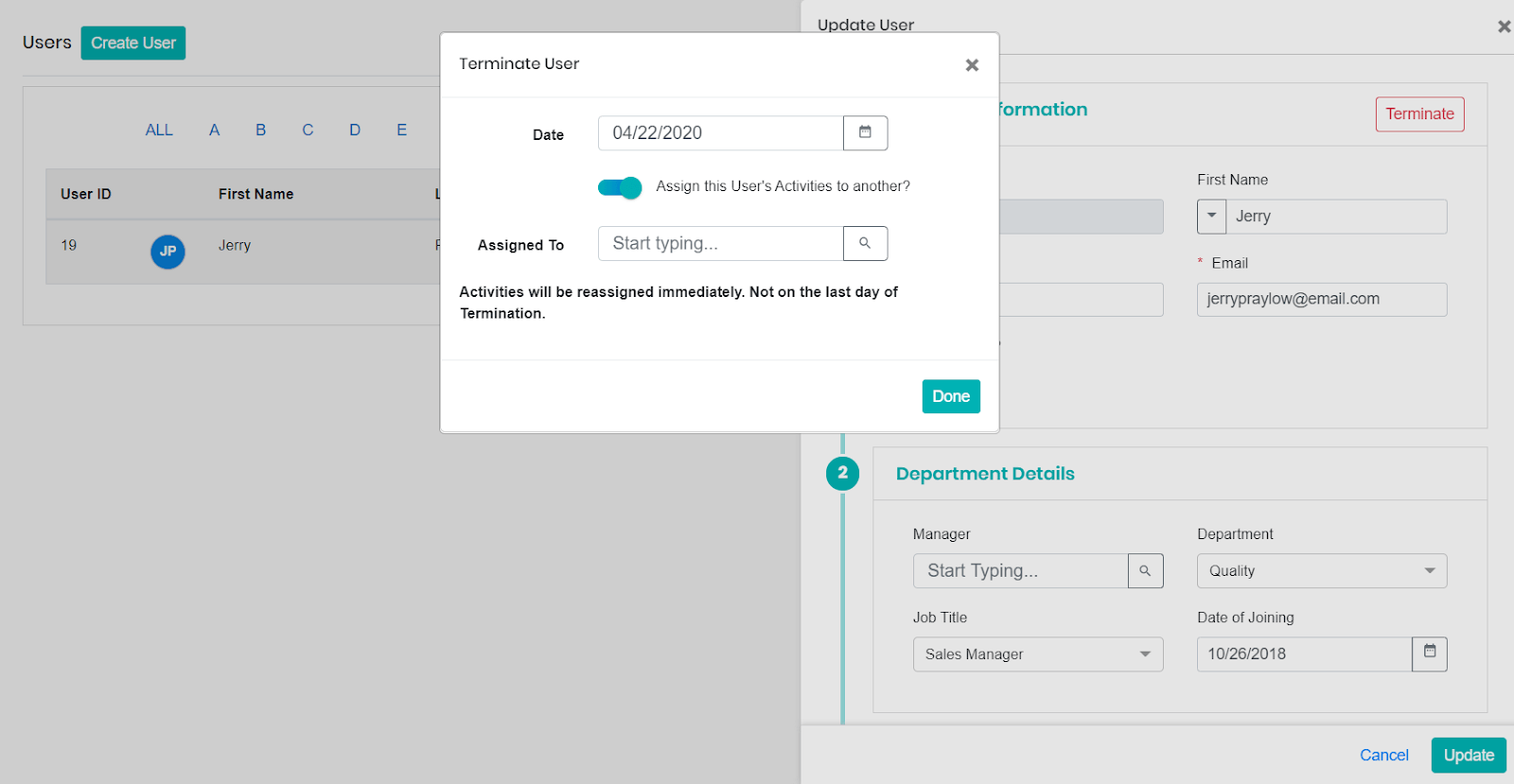 The user gets listed as a terminated user.
Smart Search
You can use the Search User tab from the top-right pane.
You can search the user based on the User ID, First name, Last name, Email, Date of Joining, Manager name, and the department.

Adding a Terminated User as an Active User
To add a terminated user as an active user, select the Actions icon associated with a user.

The Update User side panel will appear. Here, select Enable Login.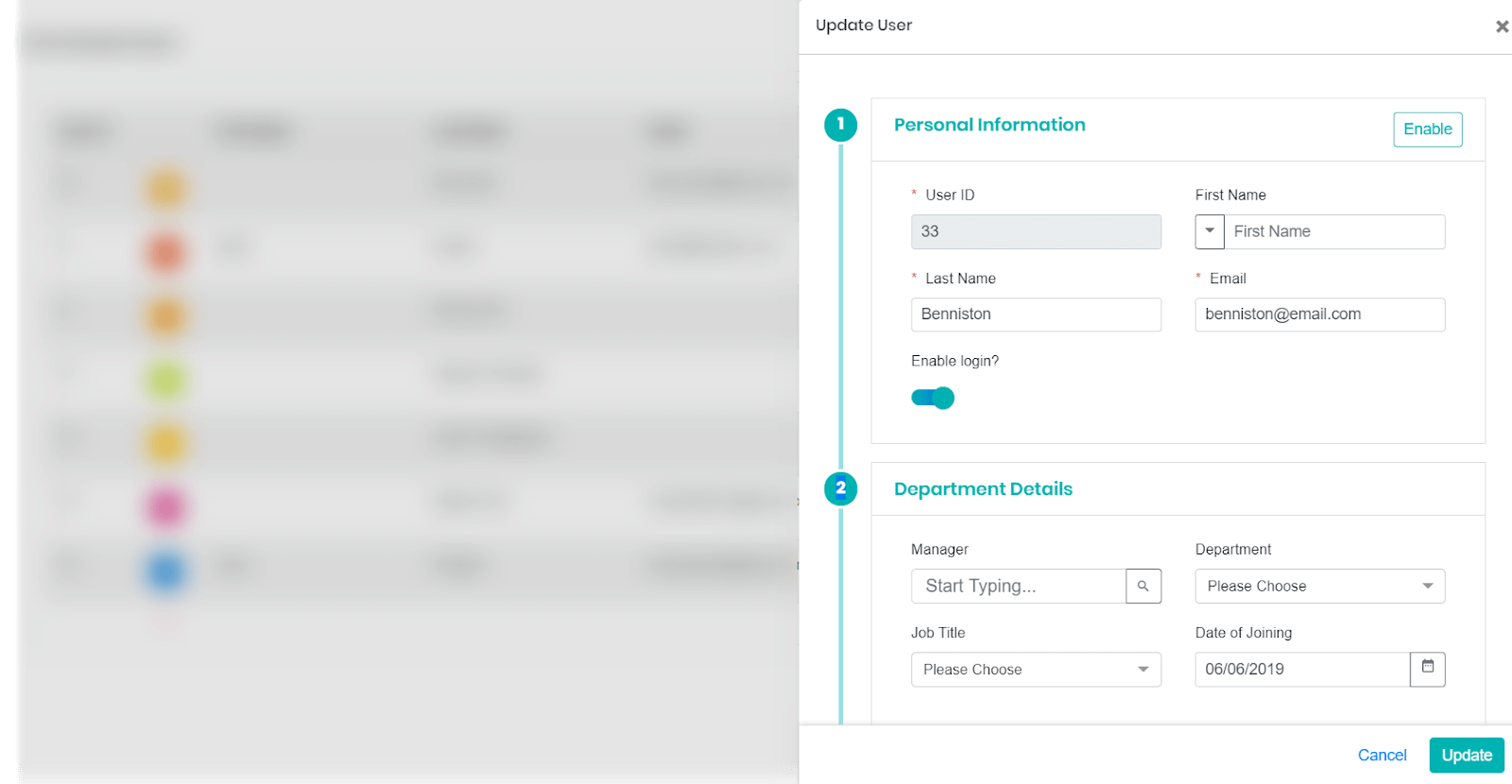 The user is added back to the Active User page.