Establish Your Preferences
Any user's experience is magnified only when the user gets to use a product with custom personalizations. Preferences vary among people and it has become the responsibility of every service provider to give the highest priority to it.
Sign.co has taken into account the ideas of various people belonging to different domains and has chalked out the market best preference section.
You can access the various features by clicking Preferences from the bottom of the left navigation pane.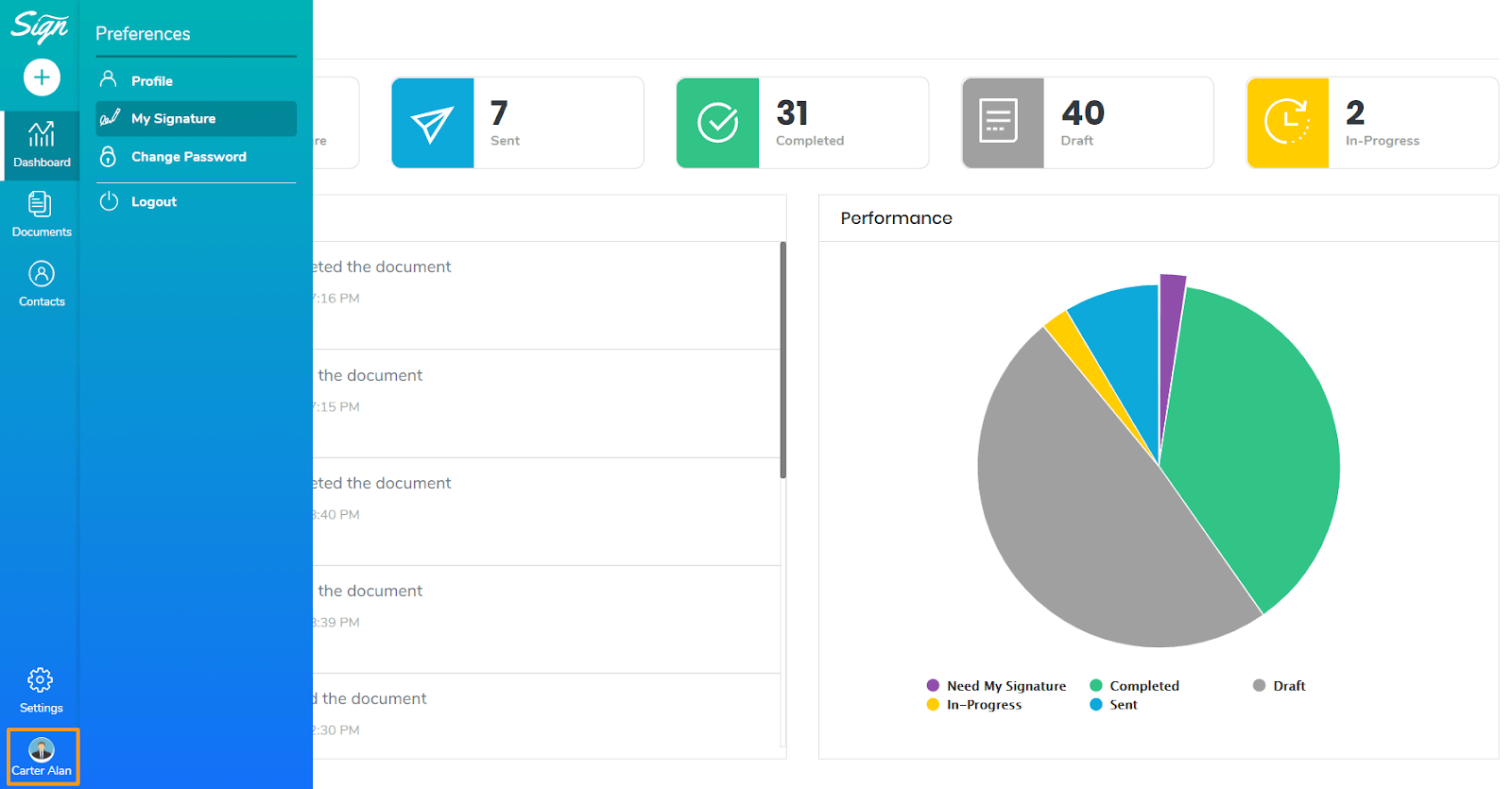 From here, you can access the below sections of Sign.co.
Profile
My Signature
Change Password
Logout