My Signature
The entire platform of Sign.co is based on Signatures and well care is taken to create a signature area with utmost creativity.
You can type or draw a signature from Sign.co's customized signatures. It doesn't include just your signatures, you can also add the signature of your clients with whom frequent business transactions take place.
You can access My Signature from navigating to Preferences -> My Signature.
There are two tools available to create your Signature:
Type
Want to create a custom signature? Sign.co allows you to select a signature from multiple options generated by our custom tools.
Add your name in the Type your Name field and select a signature of your choice from the various signatures created by Sign.co.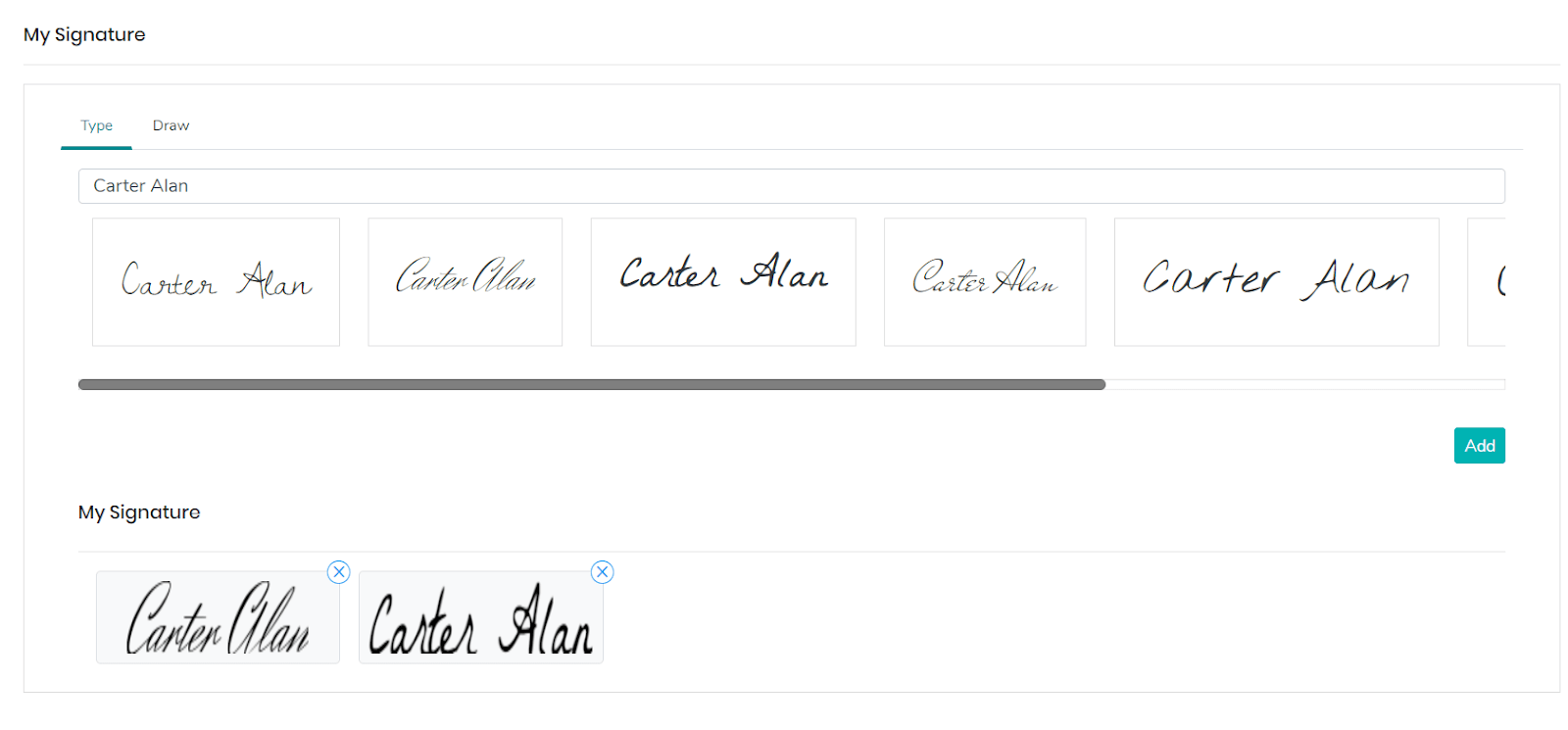 Once a signature is selected, click Add and the signature is added to My Signature at the bottom.
Draw
Prefer sketching out your signature? Sign.co has a drawing area. You can draw your signature using the mouse.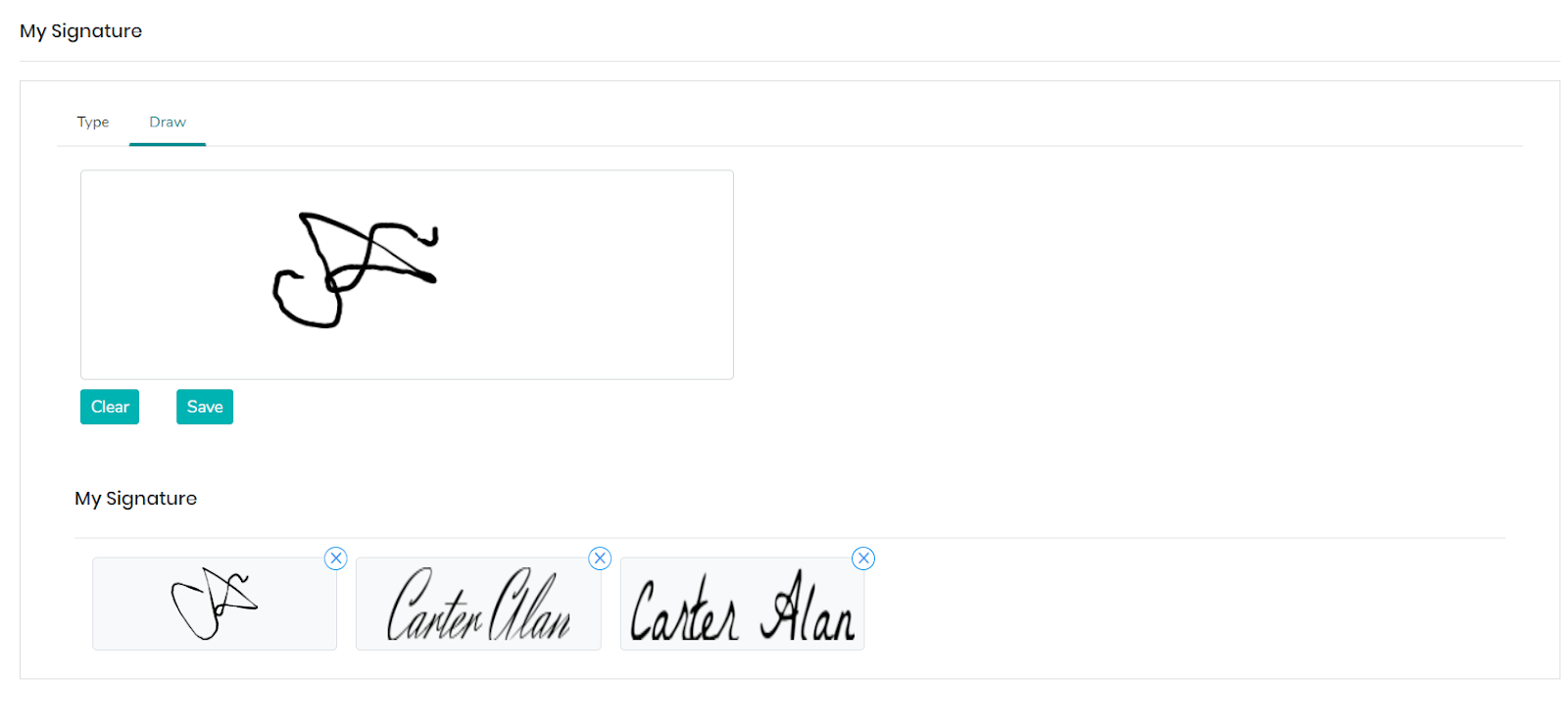 You can clear the work area using a clear feature.
Once the signature is drawn, select save to save the signature.
The signature is added to My Signature at the bottom.